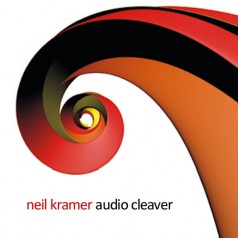 This is the essential 101 guide to the unreality signal and what you can do to change it. 2009.
Load up your MP3 player and head out with key writings from Neil Kramer, read by the author. Over 6 hours of penetrating and empowering material in this fascinating audiobook.
THREE WHOLE YEARS of essays from 2006 to 2009. What lies behind the veil of unreality? What is the control system? Who's running the show? How do they do it? How do we attain real freedom? Why is the spiritual path so important? How do we let go of fear? What is the relationship between mind and spirit? How does multi-dimensionality affect our daily lives? What is the authentic path and how does it help us claim power?
Absorb large quantities of esoteric knowledge, all at your own pace, when and where you want. At home, in the car, walking or relaxing, you can now take the philosophical insights of Neil Kramer with you.
Enjoy a whole new audio dimension to what hundreds of thousands of international readers have enjoyed, as these diverse, contemplative and spiritual texts are brought to life in spoken word.
* Unveil, integrate & expand * Penetrate the matrix * Surf the eschaton * Learn Control System tactics * Empower the warrior spirit * Help liberate self from mind
Listener Feedback
"Simply amazing. These recordings will stay on my iPod for a very long time."

"You bring light into a very uncertain world. I feel stronger now. My heartfelt thanks."

"Fantastic information! Thank you. You really inspire."

"We LOVE the Audio Cleaver, it's superb!"

"A big thanks for the Audio Cleaver! Have been soaking up the gnosis. Very helpful and infectious."

"Excellent quality. Am going to be listening to this again and again. I love it."

"Inspirational. That's the only word for it. Am ordering 2 more for friends."

IMPORTANT INFO
AUDIO-ONLY SPOKEN WORD.
DOWNLOAD WITH A COMPUTER AND USE WI-FI, NOT A MOBILE DEVICE / CONNECTION. The download is a single ZIP file, containing several MP3 files. The ZIP file is best downloaded on a computer with a strong wi-fi connection (stable, high-bandwidth). Once downloaded, the ZIP file can be unzipped, and the resultant MP3 files played directly, or transferred onto any other device.
Most modern computers can handle ZIP files with built-in software. In case you cannot, there are various free apps out there, just google: free zip software. Once you have unzipped the contents, you can then play the MP3 files directly, or transfer onto your mobile device. Some Apple and Android mobile devices may not know what to do with a ZIP file directly – but they play MP3 files no problem – so use a computer to download, unzip, and then transfer the MP3 files onto your mobile device.
Any questions – please use the Contact page on this site.
Download Now
Cost: $15. To purchase, simply use a standard credit or debit card. You don't need a PayPal account to purchase with PayPal. If you do have a PayPal account, you can login as normal.
1. CLICK THE 'BUY NOW' BUTTON BELOW and follow the instructions (PayPal & E-junkie process the payment and file download).
2. AFTER PLACING YOUR ORDER, YOU'LL BE DIRECTED TO A WEB PAGE WITH A UNIQUE DOWNLOAD LINK. Happy listening!