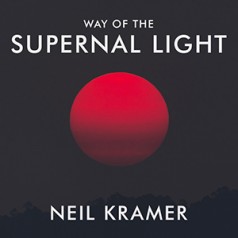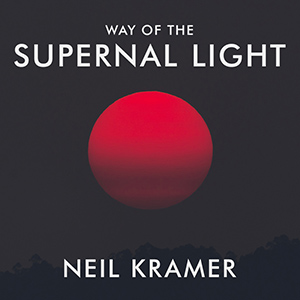 Join Neil in "Way Of The Supernal Light" – audio recording from the Stillwater Theater, at the Omega Institute in Rhinebeck, New York, 2017.

Inquire deeply into the metaphysical enigmas of the supernal flame, explore the bridge between inner and outer transmutation, and bring the hidden lore of the ancient sages to life.

Seven complete sessions featuring brand new lectures, audience Q&A, together with companion PDF document with seminar images. Download available now.

LISTENER FEEDBACK
"Brilliant! Loved every minute of it and I will listen many times. I am so glad he is here with us and I relish every syllable. Thank you."
"There were many brain melting moments for me in this lecture series, and every one of them was welcome."
"Such a pleasure to absorb this work and I love the way he intertwines so many relevant topics. Neil helps put the pieces together in a marvelous way."
"There are so many invaluable spiritual lessons in this recording and the way Neil presents is so delightful. He makes it look easy but I know it's decades of hard work. Thank you!"
"I always feel optimistic after listening to Neil's work and this is no exception. Just a treasure trove of knowledge and clues to a better kind of living."
"More jewels from the wisdom archive. Superb synthesis of experience, knowledge and instinct. Effortlessly authentic."
"The master wordsmith is back in action and this is something not to miss. I will probably download everything he ever does, but it just keeps getting better!"
IMPORTANT INFO
AUDIO-ONLY SPOKEN WORD.
DOWNLOAD WITH A COMPUTER AND USE WI-FI, NOT A MOBILE DEVICE / CONNECTION. The download is a single ZIP file, containing several MP3 files. The ZIP file is best downloaded on a computer with a strong wi-fi connection (stable, high-bandwidth). Once downloaded, the ZIP file can be unzipped, and the resultant MP3 files played directly, or transferred onto any other device.

Most modern computers can handle ZIP files with built-in software. In case you cannot, there are various free apps out there, just google: free zip software. Once you have unzipped the contents, you can then play the MP3 files directly, or transfer onto your mobile device. Some Apple and Android mobile devices may not know what to do with a ZIP file directly – but they play MP3 files no problem – so use a computer to download, unzip, and then transfer the MP3 files onto your mobile device.

Use the Contact page on this site if you have any questions or issues.
DOWNLOAD NOW
Cost: $20. To purchase, you can use a standard credit or debit card, or your PayPal account.

1. CLICK THE 'BUY NOW' BUTTON BELOW and follow the instructions (PayPal & E-junkie process the payment and file download).
2. AFTER PLACING YOUR ORDER, YOU'LL BE DIRECTED TO A WEB PAGE WITH A UNIQUE DOWNLOAD LINK. Happy listening!