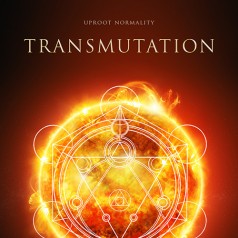 TRANSMUTATION
Discover the beauty and danger of a hidden spiritual path, and meet those who have transformed themselves by walking it.
This feature documentary explores the rarely-seen intimacies of deeply individualistic mystical experiences of reality. Neil Kramer guides us through the striking forests, coastlines, deserts, and cities of the world, inviting us to embrace the intense mystery of our own existence. Is direct personal encounter with divinity a real thing? What secrets are buried in nature's deep places? Why has mainstream culture sought to eradicate the awakened human? Is normality really our friend?
Transmutation is a bold esoteric film with multiple layers of meaning that rewards repeat viewing for lovers of real-life mysteries. Filmed over three years and five continents, Transmutation explores personal mystical revelation amid the obstacles of mainstream culture.
Director Niles Heckman: "…we made the most striking and substantial artistic piece we could. There's a lot of hidden magic in this film – literally. Also, with so many documentaries being depressing, our goal was to make one which is empowering. We wanted to play the long game and make something very beautiful and meaningful which can be watched 50 years from now and still be very much appreciated. And I believe we did. If it resonates with people who are curious about the deeper meanings of existence and seeking more, that's wonderful."
VIEWER FEEDBACK
"Essential viewing."
"A treat for the soul. Heartening to see the human adventure articulated with such sublime words and images."
"It's just so rich and full. So many treasures in this film. I keep watching certain scenes over and over."
"Impactful & Touching."
"I missed 90% of what is occurring on the first viewing. On the fourth viewing, I'm starting to appreciate the substance and magic."
"We are treated to a barrage of esoteric symbolism that had my finger on the pause button taking in all those pages upon pages of symbols and glyphs."
"Incredible craftsmanship at every level."
"Inspiring. Poetic. Deep."
"The transmutation team have given the world a stunningly beautiful film that's overflowing with esoteric riches that may take the viewer years to excavate and unfold."
"I'm blown away."
"An abundance of ancient and contemporary wisdom has been compressed into transmutation that it feels like a film that will stay with us for a very long time, and as we change, it's secrets will unlock as we find those keys within ourselves."
"Stunning!"
"With so much being conveyed I never once felt overwhelmed or bombarded by its sheer density of information. It's a film that breaths even though we are being transported through various timelines and landscapes as the images flee off the screen."
"Spoke to a deep part of me."
"A real achievement from real independent artists. I cannot thank you guys enough."
"The directing, the writing, the photography, the editing and especially the music all struck a very emotional chord."
"You'll want to watch it over and over."
"Beautiful. I have never seen anything quite like this before. Such quality and meaning."