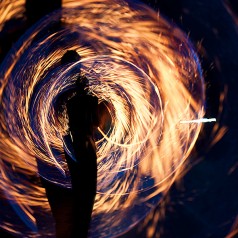 Join Neil in "Radiant Shadow" – audio recorded live at the Main Hall, Omega Institute, New York, 2018.
Immerse yourself in inspiring spiritual contemplation, metaphysical discovery, and rejuvenating wisdom.
"Kramer shares real-world spiritual teachings that cultivate lasting equilibrium and deeper realization, helping to enrich every area of life. In times of dramatic social and global change, he offers a powerful living philosophy to clarify our spiritual nature and further invigorate the majestic journey of the human soul."
Seven complete sessions featuring brand new lectures, audience Q&A, and companion PDF document with seminar images. Hours of inspiring listening.

LISTENER FEEDBACK
"Fantastic! The secrets, the wisdom, the unveiling. Making the unknown known. Repeat listening essential."
"Highly recommended. Rare spiritual comprehension and a genuine rallying cry for all those who seek the truth."
"Neil's reflections are deeply enriching. Priceless. Thank you for making sense of the madness."
"Satisfying, thought-provoking and moving. Great respect. Profoundly relevant ideas and perspectives."
"Beautiful, purposeful language. Thank God for a voice of clarity. I turn to Kramer for reason and depth and he never fails to deliver."
"Wonderful, heartfelt spiritual contemplation for our time. Makes complex and cryptic material easy to understand and coaxes secrets out of their hiding places."
"Fabulous words from a deep thinker who is the real deal. Always delightful to contemplate with him. Neil is a man of integrity."
IMPORTANT INFO
AUDIO-ONLY SPOKEN WORD.

DOWNLOAD WITH A COMPUTER AND USE WI-FI, NOT A MOBILE DEVICE / CONNECTION. The download is a single ZIP file, containing several MP3 files. The ZIP file is best downloaded on a computer with a strong wi-fi connection (stable, high-bandwidth). Once downloaded, the ZIP file can be unzipped, and the resultant MP3 files played directly, or transferred onto any other device.

ZIP FILE. Most modern computers can handle ZIP files with built-in software. In case you cannot, there are various free apps out there, just google: free zip software. Once you have unzipped the contents, you can then play the MP3 files directly, or transfer onto your mobile device. Some Apple and Android mobile devices may not know what to do with a ZIP file directly – but they play MP3 files no problem – so use a computer to download, unzip, and then transfer the MP3 files onto your mobile device.

SLIDES. The primary content is the audio recording itself. As with all Neil Kramer workshop recordings, any supplementary slides/images are purely for illustrative purposes and are totally inessential to the audio content and meaning. Not all slides are present and the slide order may vary from the actual event.


CONTACT. Use the Contact page on this site, or the email on the E-Junkie ordering system for this product if you have questions or issues.
DOWNLOAD NOW
Cost: $20. To purchase, you can use a standard credit/debit card or your PayPal account.

1. CLICK THE 'BUY NOW' BUTTON BELOW and follow the instructions (PayPal, E-junkie, Fatfreecartpro process payment and download).
2. AFTER PLACING YOUR ORDER, YOU'LL BE DIRECTED TO A WEB PAGE WITH A UNIQUE DOWNLOAD LINK. Happy listening! Download time may vary depending on server traffic.