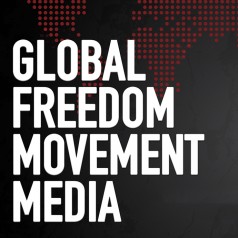 Neil Kramer talks to Brendan and Aimee, from Global Freedom Movement.
"This week on Global Freedom Movement Media (Episode 41) we are joined by a badass of the mystical path: Neil Kramer. Neil is a British philosopher and esotericist whose work focuses principally on spirituality, mysticism, and metaphysics. Neil explores the relationship between inner development and the many social and cultural factors that influence our everyday lives. Attention is drawn to embracing truth, confronting the negative, and transforming self."
CLICK HERE for a direct download MP3. Find out more about Global Freedom Movement.