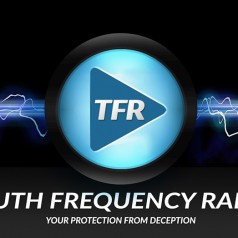 Neil Kramer talks to Chris Geo, host of Truth Frequency Radio.
"Chris & Sheree Geo founded Truth Frequency Radio with the purpose of compiling an archive of information that can be used for many years to come. Truth Frequency focuses more on the history of the occult and the deeper underlying conspiracy behind current events in an effort to predict the future by understanding the past. The next natural progression was to create the Truth Frequency Radio Network (call letters k-TFRN), to bring their audience an even broader perspective and now hosts about 2 dozen original broadcasts."
CLICK HERE for a direct download MP3. Find out more about Truth Frequency Radio.