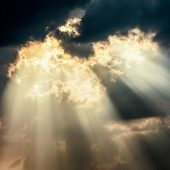 Neil Kramer talks to Mel Hostalrich, host of Veritas Radio. 
SEASON 13 PREMIERE: HEAVENLY FIRES & STRONG DELUSIONS.
We contemplate four world perspectives: (i) the fiction, (ii) the non-fiction, (iii) hyper-reality, and (iv) supernatural reality. We also discuss scriptural eschatology, prophetic markers of end times, the great apostasy, the revealing of the man of sin, the strong delusion, human duplicates, and much more.
CLICK HERE for a direct download MP3. Find our more about Veritas.