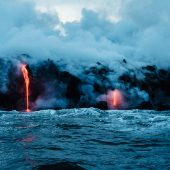 Neil Kramer probes the sacred principles enmeshed in the fabric of everyday life. Inquire into the unsealed, the unexamined, and the untethered, in this series of spoken word reflections, recorded live on location.
This episode features contemplations on: the phantom plague fiasco, maintaining stupors, caring about reality, world madness, gambling with God, brain usage, conditions of fallenness, what is suffering, hate & pity, small circle of life, heartbreak, attaining a path, new deep union, destruction of old outer self, creation of new inner self.
CLICK HERE for a direct download MP3.
Music by Mosaik and Borrtex. License: Creative Commons CC BY-NC 3.0 & CC BY-NC 3.0 US