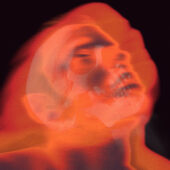 Neil Kramer probes the sacred principles enmeshed in the fabric of everyday life. Inquire into the undeviating, the unprogrammed, and the unsayable, in this series of spoken word reflections, recorded live on location.
This episode features contemplations on: loving truth, loving goodness, loving God; steadfastness; inversion; unrighteousness; pagans, heathens, and churls; spiteful ghosts; violation of divine law; burning veils; gentle and vulgar world-focused people; types of sin; scum; worth; being clean for the hunt; propriety; free agency in God's plan; worthless science; worshipping evil; unplanned empire exposure; mandating medicine; everyone called; sacred teaching in nature; honor and reverence.
CLICK HERE for a direct download MP3. 
Music by Mosaik, CC BY-NC 3.0 and Kubbi, CC BY-SA 3.0