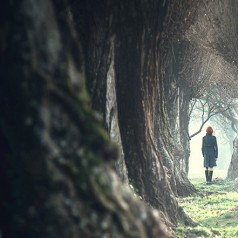 Greg Carlwood, host of The Higher Side Chats, talks to Neil Kramer & Niles Heckman about "Transmutation, The Divine Mysteries & The Path Of The Mystic"
Greg writes: "It's easy to feel disenfranchised with our cog in the wheel society and the life sucking Empire perched above it. Draining us spiritually, emotionally, and in every other sense of the word. Stifling our innovation and development., and filling us with the aggressive indoctrination that if you seek a path outside of normalcy you will no doubt, crash and burn.
However, we still see some people outside of that cage who seem different: Freer, happier, enlightened and at peace – and we hear these outliers telling us that freedom is only a few brave choices away. That the Universe rewards the bold, and there isn't much holding us back except our own fear. It's a tough message to adopt, but there's no denying the persistent call to tear down those cubical walls, shatter the shackles of the Empire, and orient our lives towards our True Will and the path of the Esoteric Tradition.
Well people, today we're going to try and get the message through your heads one more time- as we're joined by two people who know it well: Neil Kramer and Niles Heckman. You might remember Neil Kramer from the THC archives, as he was here once before almost 5 years ago. But for those who don't, Neil is a philosopher, teacher, and esotericist. His work focuses on spirituality, mysticism, and metaphysics. He is a faculty member at the Omega Institute in New York, where he teaches spiritual philosophy, mysticism, esoteric studies, and self-development.
Today, in a rare trilog for this show, we're also joined by Niles Heckman. A talented film maker and documentarian who has worked on several projects in line with the spiritual path including his Eposodic Series "Shamans of the Global Village. Together, they've just released a new documentary entitled Transmutation. Written and Narrated by Neil and Directed by Niles, Transmutation is a documentary about becoming your best self, rejecting the Empire, discovering the beauty and dangers of a hidden spiritual path, and hearing from those who have transformed themselves by walking it."
CLICK HERE for an MP3. Find our more about The Higher Side Chats.